Step into the serene world of Traci Woodard Salon, where we're ecstatic to unveil our latest luxury – the Head Spa treatment. This is not just an ordinary hair wash; it's a holistic journey that combines the tranquility of a spa with the nurturing care of a scalp facial.
The Essence of a Head Spa
Drawing inspiration from the serene beauty practices of Japan, our Head Spa is a luxurious homage to the traditional scalp facial.
This tranquil escape delves deep into the roots of your hair, offering a thorough cleanse, a soothing massage, and a nurturing touch to the very foundation of your hair's health.
Picture a multi-sensory retreat that combines the therapeutic caress of a massage with the refreshing purity of a premium hair wash, culminating in the deep nourishment of a customized scalp treatment. It's a complete, harmonious blend of care for your scalp, designed to rejuvenate both your hair and your spirit.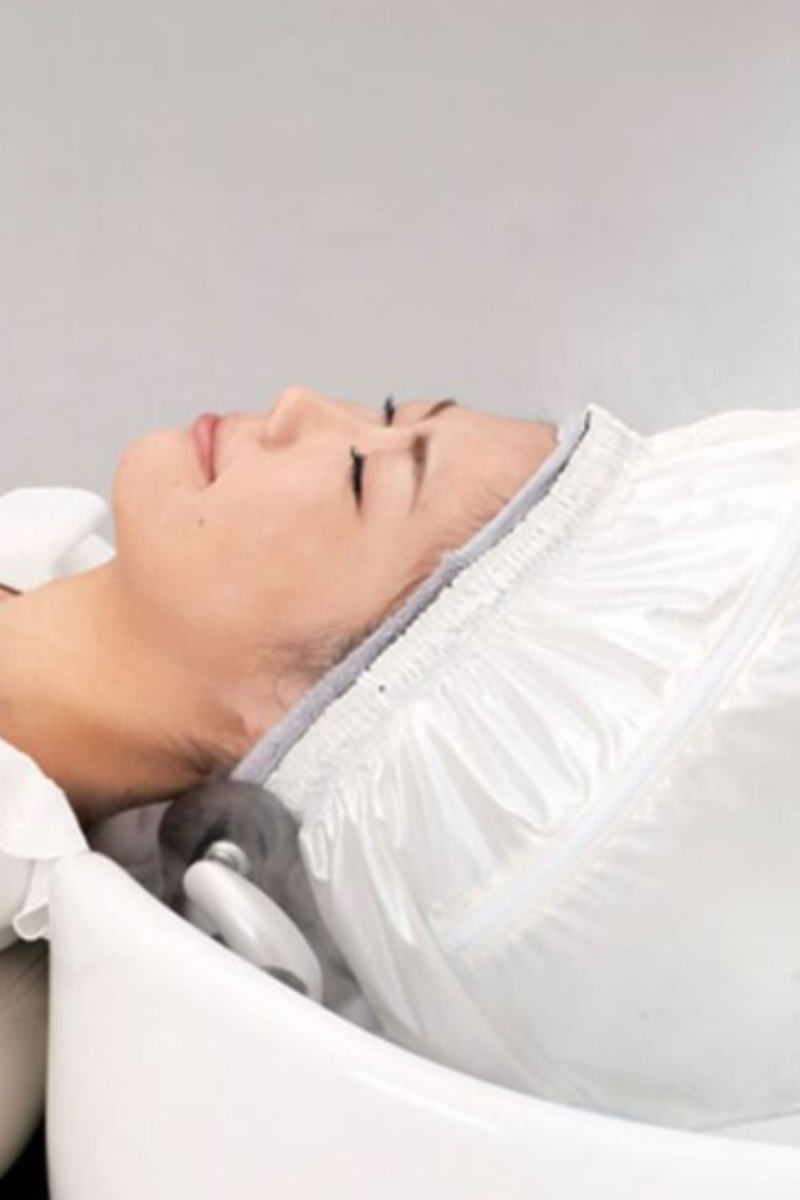 Why Indulge in a Head Spa?
Scalp Care = Skin Care. Your scalp, just like your facial skin, endures daily stress and build-up. Our Head Spa is a deep detox for your scalp, fostering healthier hair and restoring harmony.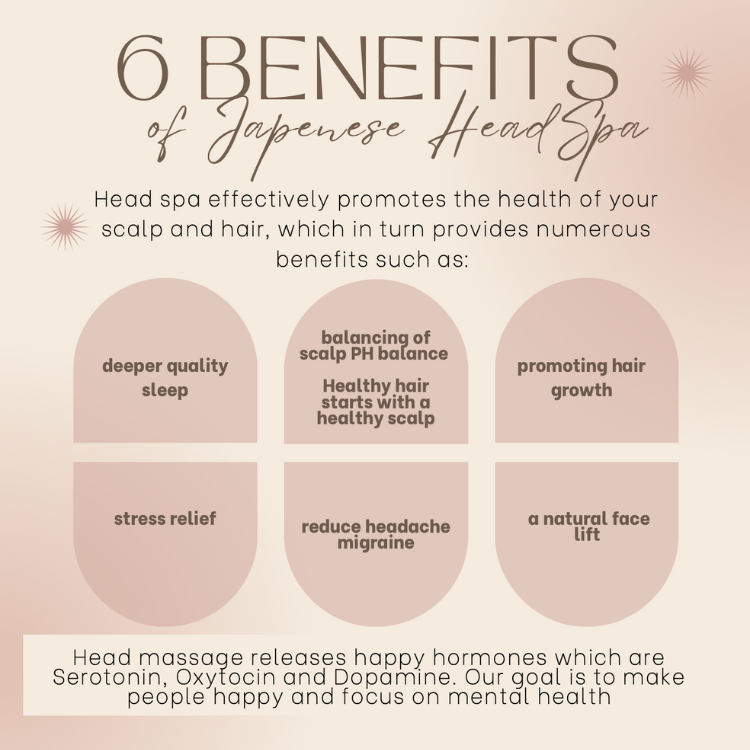 The 'Happy Hormones' Effect
Our Head Spa not only caters to beauty but also wellness, releasing 'happy hormones' like Serotonin, Oxytocin, and Dopamine, reinforcing our focus on happiness and mental health.
Invitation to Serenity
We welcome you to Traci Woodard Salon for a reprieve from the daily grind with our Head Spa treatments. Whether it's a pursuit of hair health or a moment of peace you seek, we're here to provide an exceptional experience.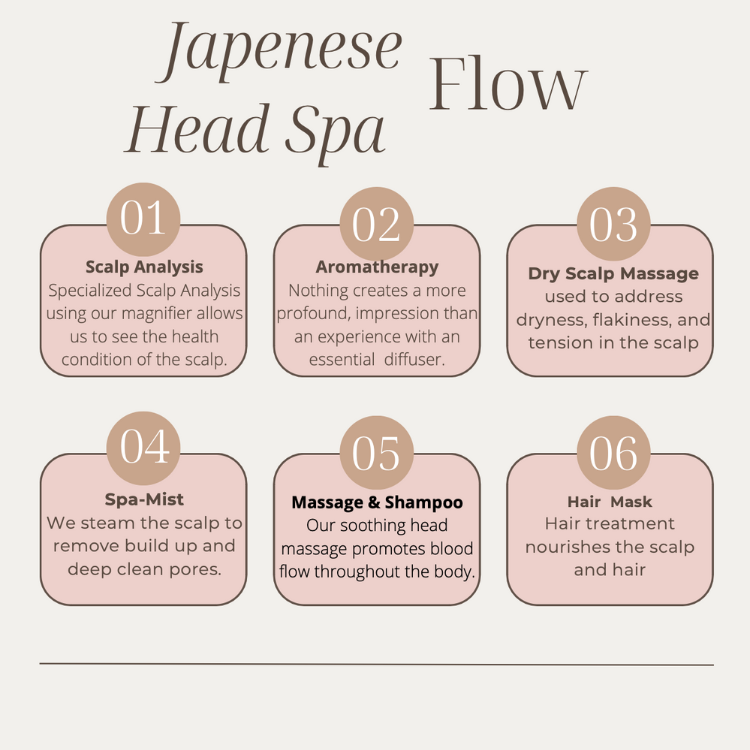 We are offering a membership for scalp treatments. With great benefits like these, this is just smart self-care.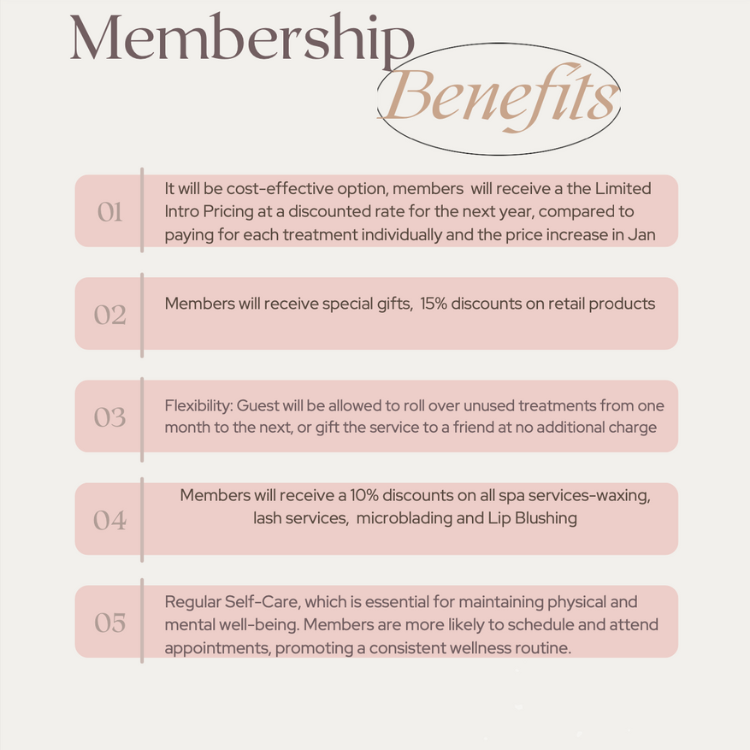 Embrace the Art of Relaxation
Book your Head Spa session today, and immerse yourself in the ultimate care for your scalp and hair. It's time to indulge in the art of relaxation and renewal.
Choose Your Bliss: Our Head Spa Service Offerings
At Traci Woodard Salon, we understand that every client's needs and schedules are unique. That's why we've designed our Head Spa services with flexibility in mind, offering two distinct experiences catered to your preferences and time constraints. Whether you're looking for a quick escape or an extended indulgence, our Head Spa sessions are here to provide unparalleled relaxation and care.
60-Minute Head Spa: Ideal for those who are seeking a serene and rejuvenating scalp treatment within a compact time frame. This 60-minute session includes all the essential elements of our Head Spa experience, ensuring you receive the full benefits of our luxurious scalp facial. It's perfect for a mid-week pampering session or a refreshing break in your busy schedule.

90-Minute Head Spa with Signature Blowout: For the ultimate relaxation and transformation, our 90-minute Head Spa service is the choice par excellence. This extended session not only includes the full scope of our Head Spa treatment but also concludes with our signature blowout, leaving your hair beautifully styled and ready to turn heads. It's an ideal way to pamper yourself before a special event or simply to enjoy a more leisurely and indulgent salon experience.
Both options promise to deliver the soothing, restorative benefits that our Head Spa is known for, including a deep scalp cleanse, nourishing treatments, and a relaxing massage. No matter which duration you choose, you're in for a delightful journey towards scalp health and hair beauty.
Discover the magic of our Head Spa services at Traci Woodard Salon. Book your session today and step into a world of tranquility and luxury, where every treatment is an ode to your well-being.
Head Spa. Head Spa New Orleans. Head Spa Louisiana. Japanese Head Spa. Head Massage.